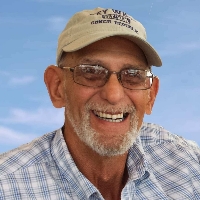 Charles H. Kimball IV
Charles H. Kimball IV
Charlie was always there to lend a helping hand, smile on his face and chatting your ear off. He spent many a year turning a wrench as a mechanic. If he got out of the area he'd most likely be off to Marathon Florida with a fishing rod in hand, his wife relaxing at the pool. He found his real calling late in life; that of a grandfather. He taught the grands just about everything from driving to how to make the best potato salad and spent many an hour riding four wheelers and picking raspberries at his home.
He is survived by his wife, Martha; five children, Ryan (Kelly), Courtney (Mike), Adam (Jen), Brett (Krista), and Marc (Deonn); 12 grandchildren and his brother, Larry.
Services will be private at the convenience of the family. Donations in Charlie's name to the American Cancer Foundation (cancer.org) will be appreciated.