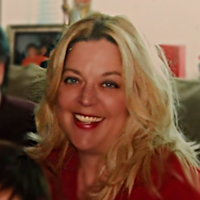 Wendy Belvick
Wendy Belvick
Some of the happiest times for Wendy were when her sons were young.  She found the "Play Group" on line and formed great friendships.  The group would email a destination to meet and they would all arrive set to have fun.  She and her late husband Steve bought a big Victorian house in Swedesboro.  It was perfect for holiday family get togethers.  Steve cooked and Wendy hosted with enough seating for all in the large dining room.  Her latest job was with the Court System working part time in West Deptford, East Greenwich and Gibbstown.  But the best job was with Godwin Pumps.  It was there that she and Steve met and shortly after married.  Their union was blessed with two sons Nicholas and Christopher. 
Wendy is also survived by her mother, Judy Kondas  a brother, Richard Smith, and step mother Donna Smith.  She was predeceased by her husband Stephen and father Robert Smith and one thing was for sure Wendy was always "Her Dad's Little Girl " their bond lasted until the end. 
Come celebrate 52 friendly years Saturday, February 8 from 10 a.m. at Daley Life Celebration Studio, Swedesboro where the Service will be at 11:30 a.m.
Donations to her sons in lieu of flowers will be appreciated.