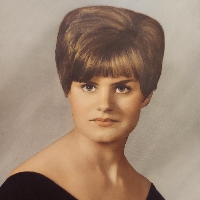 Therese Makely
Therese Makely
It seldom took more than her simple "It's all good" to put all worries to rest. Therese was meant to be a mom; 6 or 7 calls to her daughter before lunch just to touch base and make sure everything was ok. Bluetooth was a lifesaver. And many a trip out for girls' day; usually off to a winery. Her earlier years found her working as a secretary for T.F.H. Publishing. But she found her real calling late in life, though she had to relocate to Woolwich Township to do the job effectively; that of a grandmother. Therese was spoiler in chief. She loved nothing more than reading to her grandsons, but they eventually figured out it was a ruse to get them to fall asleep. Nothing better then when grandmom picks you up from school; snacks and hot chocolate waiting at the house. Therese was a master behind the stove making all kinds of Hungarian and German dishes. Though not Italian, her specialty was spaghetti and meatballs on Christmas Eve. An animal could do no better than to arrive on her doorstep. Through her life she had a bevy of pets, everything from a German Shepherd to a cat that thought it was a rottweiler. If her T.V was on she'd be checking out some Brit Coms and she loved nothing more than heading down to Manasquan, strolling the boards and doing a little people watching.
A handsome guy spied a pretty bride's maid at his cousin's wedding. Lucky for Joe, he was acting as her chauffeur. They'd share a 52-year marriage, not just as husband and wife but as best friends. They were blessed with a daughter, Amber (Michael) Moore; and two grandsons, Devin and Garrett. She is survived by her brother, George Gombos, Jr. and her nieces, Gabrielle, Rebecca and Rachel.
Come celebrate 76 great years, Tuesday, April 26th, 1-3 p.m. at Daley Life Celebration Studio, Swedesboro where there will be a 3 p.m. service.