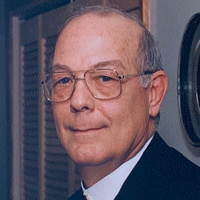 Terry Hankenson
Terry Hankenson
Once a Marine, always a Marine.  At least until the grandkids arrived.  As a grandpop, the gruff old guy became a teddy bear.  He never missed a grandkid's event and was constantly chauffeuring them around.  Of course he never lost the confidence of the few and the proud; Terry moved with purpose.  As a dad, he wasn't so strict, but the way he said things left little doubt about what he expected.  He was a health and physical education teacher at Cherry Hill Middle School and sometimes the wrestling coach.  In the early years of his marriage he helped run his wife's family's liquor store on weekends and nights; Sundays were for inventory.  Of course, all work and no play wouldn't work so they bought a home on a lagoon in Ocean City.  He was a huge fan of the Night in Venice: they won best in show several times for their floats. 
He was quite the student at Indiana State University; diligent and complete.  There he'd meet a girl who wasn't quite so into studying but had mastered the social life.  He and the late Judy would share a 38 year marriage that was blessed with 2 children, Chris (Rebecca) and Beth (Steve) Rabenold; and later by 5 grandchildren, Colin, Charlotte, Cathryn, Kayla and Nathan.  He is survived by his brother, Lewis Hankenson.
His family will celebrate 77 great years privately at a graveside service at Lake Park Cemetery, Swedesboro.