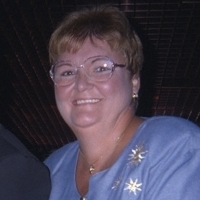 Stella Pyle
Stella Pyle
Stella Pyle (73) of Clarksboro, NJ passed away on Tuesday, October 12 peacefully in her home. Stella was predeceased by her husband, Phil Pyle, on April 6, 2020. She is survived by her daughter, Kim Fogleman, son Kevin Pyle, and grandson Galen Fogleman. She is survived by her sister, Darlene Wienand.
Stella valued her loved ones above all, she was dedicated to family. Stella and Phil met at a high school football game and married in July. They always joked that if their marriage could survive a July wedding, without air conditioning, the rest of their marriage would be a breeze. They were happily married for 52 years. Before their family grew, Stella and Phil spent much time drag racing, with Stella as the crew chief. They dominated at Atco, Englishtown and throughout the state of New Jersey. Once they had kids, Stella became the crew chief at home. She was a stay at home mom in motion. The family built memories camping each year with many happy times at Disney and Myrtle Beach. Stella was always the team mom, after her kids sports games she was always swarmed to share treats. She was a creative spirit who loved quilting and baking, and she passed that knowledge onto her daughter. Stella was a member of St. Peter's Episocopal Church.
Come celebrate 73 great years, Saturday Oct. 16, 10 a.m. to 11 a.m. at Daley Life Celebration Studio, Swedesboro where there will be an 11 a.m. service. Interment Eglington Cemetery, Clarksboro.