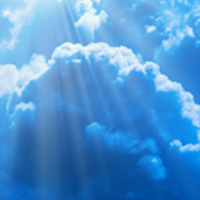 Sollie Carl Price
Sollie Carl Price
He knew just about everyone, but half the world knew him as Carl and the other half, Sollie.  In any case, they knew him as a guy on the go; and a master story-teller always with a joke he wanted to share.  If he couldn't beat you at pool, rest assured that he had a stable of players behind him who could.  It's easier to name the bars that he didn't captain pool teams in than those that he did.  Before pool his thing was softball: as a coach he hoisted many a trophy.  But, Carl was probably most at home in the outdoors; he hunted (in every way imaginable) and fished. Back in the day, if he wasn't on top of the water fishing, he'd be deep beneath it, diving, looking for lobsters. He was even a dive instructor at one time. 
Sollie had a soft sot for animals, loved his dogs and raised pigeons since he was a kid.  He'd let them out of their cage to play for a while but when he called them they'd fly right back in.  And he bet the ponies, usually at Delaware Park but occasionally simulcast at Chester.  Most of his working years found him at the Dupont Chambers Work Plant.  Even there he was able to connect with nature. Besides being a pipe-fitter, he planted clover all over the property to feed the deer as the director of Wildlife Management.  But he found his true calling in the end as a grandfather, hauling the grandkids off to the flood gate to watch the planes or out onto the water to decimate the blue fish.  He bet everyone that Freddy could finish a "big man's" breakfast; gave Dani a lifelong love of fishing and showered Nikki with hundreds of Monarch butterflies.
A young Carl had a pig get loose and find its way into a neighbor's garden.  The neighbors sent their niece over to tell Carl about the pig.  He'd ask her out on a date.  "Do you have a car?" the late Roberta (nee Vanneman) asked.  Carl confessed that he did not.  She said if he ever got one he should give her a call.  He sold the pig and bought a car the next day. 
Their marriage was blessed by a daughter, Carla De Hoyos (A.J.) and grandchildren: Nikki, Dani and Freddy.  He is survived by siblings, Barnel (Lena) Price, Jerry (Janet) Price, Loretta (Jackie) Woody, and Barbara (Carl) Brown; his sisters-in-law, Blanche Price and Nancy Steely; special niece, Chloe Madison and Tanya Madison and nephew, Brian Madison; his long time friend, Beverly DeLorenzo and many many friends, cousins nieces and nephews.  He was predeceased by father, Sollie Price and mother, Edna Mae Freshour Price; brothers: Tommy Price and Harold Price; Godson, Vinny Morgan; uncle, Leonard Price and aunts, Myrtle Myers Price and Doris Hawn Pemberton; mother in law, Helen Honey Hawn Vanneman.
Come celebrate 79 great years Saturday February 15th, 10 to noon at Daley Life Celebration Studio, Swedesboro where there will be a noon service.  Interment Eglington Cemetery, Clarksboro.  A wake will follow from 2-5 p.m. at the Paulsboro Moose Lodge.