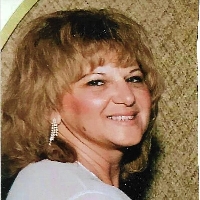 Sandra L. Richman
Sandra L. Richman
Sandy worked as a guard for DuPont at their Deepwater facility, but her real calling was as a mother and grandmother. She doted on her two sons, hauling them around to all sorts of activities. And when the grandkids came along, she took it to a whole new level; Sandy never missed an event. She was devout in her faith and shared the Good News with all who would listen and was active at Open Arms Outreach in Penns Grove. She was raised in Bridgeport, graduated Paulsboro High School and resided in Pedricktown.
She shared a 46-year marriage with her husband, Frank and is survived by her sons, Tobias "Toby" (Renee) and Gary; and grandchildren, Makayla and Cody. She was the sister of Cynthia Goodale, Ruth Ann Hall, the late Cathy Wilson, John Slusarski, Mike Slusarski and George Slusarski and is survived also by her large extended family.
Come celebrate 65 great years Thursday 6-8 p.m. and Friday 10-11 a.m. at Daley Life Celebration Studio, Swedesboro where there will be an 11 a.m. service. Interment St. Joseph's Cemetery, Woolwich.