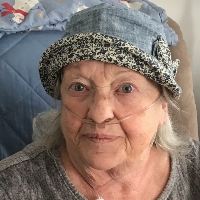 Ruth Fishburn
Ruth Fishburn
She was a Swedesboro gal through and though; Ruth was born and bred and raised her family inside of the Borough. She was always on the move, usually working three jobs to meet the family needs. She was blessed to have family members on her block to lend a hand with the kids and a Crock Pot for when she couldn't make it back for dinner. She'd often pile the kids in her Datsun 210 hatchback and head off on camping trips or go to sunny Florida. Her family always came first but her friends were a close second; Ruth's home was always full of laughter and friends. When they weren't enjoying a couple of drinks, they were most likely swapping whatever books they were currently enjoying. She loved Elvis and shared a birthday with the Boss, Bruce Springsteen. She found her real calling late in life; that of a grandmother. Sundays were for gathering her family back to her home; Abigail knew there was no better place for hot dogs. Ruth was a lab supervisor for Memorial Hospital of Salem County and loved her puppy, Bandit and Star Trek.
Ruth was the mother of Richard, Leo (Julie) and Deborah (William Brummett); and grandmother of the late Alexandria, Abigail and Benjamin; sister of the late Barbara (the lateTed) Miller and aunt of Susan (Russell) Everest.
Services will be private at the convenience of the family.