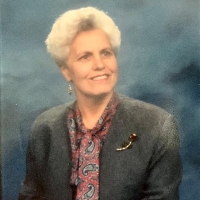 Rosaria Lisa
Rosaria Lisa
She was a woman who feared nothing, "I crossed the ocean! Ten days!" She would learn the language studying with her daughters, but she never lost her Italian ways. She was strong in her faith; the home she chose for her family was a few doors from the church. Rosaria (known as Sara or Sarina to many) prayed and attended Mass daily and was active in the Altar and Rosary Society. She was everyone's Nonna, especially her grandkids' friends. They would vie to see who could come over to get her authentic Italian cooking – homemade pasta laid out strand by strand and meatballs that were counted as they disappeared into the pot (to be sure the same number came out when they were served). It was a labor of love; most of it originated in her garden which included a small orchard of fig, apple, and peach trees. When the harvest came, she sun dried the tomatoes, roasted the peppers on a wood fire, canned sauce, and everything else for the winter. For Rosaria everything was hands on. She made her daughters' clothes and mowed her lawn with a push mower. Always singing no matter what task was at hand. She was always strong and worked as hard as anyone. In Italy, Rosaria had a custom-order embroidery business and then worked as a seamstress when she came to the U.S. She and her husband, Anthony (Tony) Lisa, had several area businesses; the Old Ford's Hotel (former Old Swedes Inn) and the Park and Eat (Vesuvio Ristorante). If her T.V. was on, she would be actively watching/interacting with the contestants on Price is Right, Jeopardy and Wheel of Fortune.
A handsome guy would notice her in the town plaza in Monforte San Giorgio which began a
long-distance courtship. After a year of letters back and forth (that had to be translated) he would return to Italy, and they wed. She and the late Tony Lisa were blessed with two daughters, Roseanne Iannotti and Catherine Lisa (Richard Grillo). She is also survived by her grandchildren: Brandon, Sarah, Owen, John Anthony, Julie and Lucy; as well as two sisters (Caterina Merulla and Santa Leone) and many nieces and nephews in Italy. She was pre-deceased by her stepson, Anthony J. Lisa, Jr.
Come celebrate 84 great years Friday July 29th 8:30 – 10:30 a.m. at Daley Life Celebration
Studio, Swedesboro. Mass of Christian Burial will be celebrated 11 a.m. at St. Clare of Assisi
Parish, St. Joseph's Church, Swedesboro. (https://stclarenj.org/live-stream). Interment St Joseph's Cemetery, Woolwich. In lieu of flowers, donations to the Alzheimer's Association (ALZ.org) or St. Clare of Assisi Parish, 130 Broad Street, Swedesboro, 08085 will be appreciated.