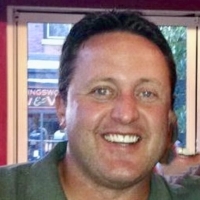 Robert T. Leahy Jr.
Robert T. Leahy Jr.
America's pastime: he played it, watched it, listened to it, collected it and spent hours pondering its intricacies. But, Bobby was born to coach it. He played 2nd base in High School (Roman Catholic) and in College (Eastern University). His coaching career began at Eastern following graduation and continued in Drexel Hill where he coached his son Ryan in Little League. When the family moved to New Jersey his focus turned to coaching the South Jersey Warriors, where is second son Matt acquired quite the thirst for the game. Year after year he'd take a rag tag group of kids and transform them into a winning machine. Bobby put the "travel" in "travel team" signing them up for tournaments as far away as South Carolina, Tennessee and Florida. It made the boys and their parents more than a team; they became one big family. The boys he coached have never forgotten about coach Bobby: the kids would pop in to hang out at his house when they came home from college.
The key to his success was his personality. Bobby could tell a story with the best of them ("I turned around and…") and no one ever forgot his smile. He loved to get away to Ocean City for the beach, the boards and Mac and Manco pizza.
Bobby was born in Roxborough, lived in Drexel Hill, PA during the first half of his marriage to Jennifer and later moved to Woolwich Twp where he resided for the remainder of his life. He worked as a district manager for B/C Collectibles and later as a sales manager for Coca Cola.
Good looking baseball players who bartend always get the girl. Bobby met the pretty Jennifer Sweeten while they were both students at Eastern. They'd share a 26 year marriage blessed by 4 children, Ashley, Ryan, Matthew and Emily; and later by grandchildren, Talon, Bryce and Scarlett. He is survived by his mother, Joanne and his siblings, Shawn and Lisa (John) Bridgers.
Wear something baseball related (Phils/Warriors) and come celebrate 50 great years Tuesday, December 7, 9-11 a.m. at Holy Family Church, 234 Hermitage Street, Philadelphia PA where mass of Christian Burial will be celebrated at 11 a.m. Donations in lieu of flowers to his children's education fund (https://gofund.me/047f840c) will be appreciated.