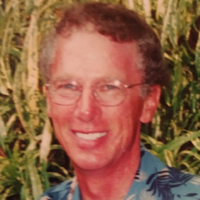 Robert Morrison
Robert Morrison
You would be lucky to have Robert as a neighbor.  Snow storms turned him into a kid again and he would plow for everyone just to be outside.  He refused payment he was having fun.  Other seasons found him manicuring the lawn.  As a teen he and his brother Chris caught turtles at lake Narraticon and sold them to a local person for snapper soup.  He brought home a deer that he butchered and also a wild turkey.  As an outdoorsman Robert also enjoyed fishing.
Since he always had an Irish Setter (kept perfectly groomed) Robert vacuumed daily.
On their honeymoon he and wife,  Pat went to Hawaii. Those beaches were so pristine Robert wouldn't go to our NJ beaches.
On their first date Bob brought Pat a rose then every Friday he would bring her a rose and a Hallmark card.  That went on until there were no more new cards to buy.  
 In addition to his wife, Patricia Wallace, he is survived by his mother, Margaret; sisters: Roxanne Boucher and Deborah Harker and brother, Chris Morrison and step children, Vicki, Matt, Dan Huntsinger; grandsons, Matthew and Jordan, who called him Uncle Bobby. He was pre-deceased by his father, Walter and sister, Rosemarie Matthews.
Come celebrate 62 great years Monday from 5:30 p.m. to 7 p.m. at Calvary Chapel, 5360 Route 42 North, Turnersville, NJ 08012 where the service will be at 7 p.m.