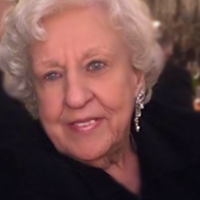 Regina "Jean" Parker
Regina "Jean" Parker
She was a true East Camden girl.  The move to Pennsauken was only for larger quarters for her five children.  Missing Sunday Mass was a definite no-no for her family.  Jean was a devout Catholic and raised her children to follow in her footsteps.  She graduated from Camden Catholic High School when it was in Camden.  Later she sent all five of her children there also.  Being a single mom meant finances were tight, so Jean worked three jobs to ensure the kids had everything they needed.  Even though she was always working her smile was bright and her laugh distinct.  Then the best position opened up for her. Subaru hired her as a administrative assistant.  She considered that office a second family and they called her Queenie.  Summers were for going to Wildwood with her sisters.  After sitting on the beach all day they convened to Moore's Inlet for clams and beer.  How Jean managed it we don't know but she took her kids to Disney in Florida twice.
She is survived by her children:  Franklin J. Parker, 3rd (Marianne), Sharon A. Boylan (Andrew), Michael J. Parker (Maureen), Eileen P. Sapienza (Pete), Kathleen A. Reeves (Vladimir); 11 grandchildren and one great-grandchild.
Come celebrate 82 great years Thursday, February 27 from 9 a.m. at Christ Our Light RC Church, 402 Kings Hwy., Cherry Hill where Mass of Christian Burial will be celebrated at noon.  Burial New St. Mary's Cemetery, Bellmawr.