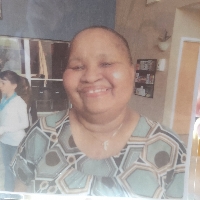 Regina Brower
Regina Brower
The most exciting part of Regina Brower's life was her generous nature. She could "widen" your
smile with passion personified! She was a genuine people person who loved conversation and fine food.
Her families, immediate and extended, were always welcome to share dinner delights. After all, feeding
people and explaining the biblical rationale of God's love, were probably her first adult ideologies'.
As a graduate of West Catholic High School (for Girls), her professional career in Accounting began
when she completed her studies at the Philadelphia Pierce School of Business, acquiring numerical
talents that were employed in several regions of the country, productively.
In the younger & early days of Regina's life, a young lady by the name of Delores Pizzatello, residing in
Westville, New Jersey requested, suggested, and convinced her to meet a gentleman named Etzel
Brower. Subsequent to that meeting came a smile, a date, and a Las Vegas marriage. The marriage was
blessed with a daughter Jennifer Brower, a son Etzel Brower Jr. and two (2) grandchildren graciously
spoiled by their grandparents.
Emotionally with many nieces and nephews, Regina's siblings Antonia Jennings, Marlyn Jones,
Carmen Smith and Mr. Timothy Smith will always know and carry Regina's legacy as "Humble in the
presence of all!" While her closest friends, Beth & Roger, Joe & Maureen, Caroline, Janet, Ruth, Dave,
Wanda, Chris & Jean, posthumously Jimmy Boggs, and especially Pastor Brian, brought her enormous
levels of happiness during her transition.
Come celebrate 62 great years Sunday February 13, 3 p.m. at Living Hoper Worship Center, 1566 Center Square Road, Logan Twp.