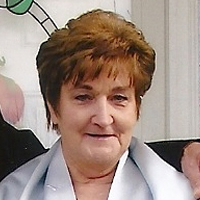 Mary E. Koehler
Mary E. Koehler
It is with great sadness that we announce the death of our mother Mary E. Koehler of Swedesboro NJ who died May 18, 2020.  She was a homemaker; dinner every night promptly at 4 p.m.  She may have had only a single vice: Elvis Presley.  Mary went to see many an impersonator but never saw him for real.  Later years found her selling at flea markets with her mom on both sides on the Tacony Palmyra Bridge.
The Fishtown girl would meet a Kensington guy.  It wasn't long till the pretty Mary McCollough married the handsome Samuel Joseph.  They shared a 56 marriage before his death.  They were blessed with 5 children, Mary, Debbie (Ed), Donna (Lori), and Sam; and later by grandchildren, Mary, Dennis, Ashley, Eddie, Michael, Chelsea, Donna, Jeffrey, Tiffany and Sean; and great-grandchildren, Alyssa, Thomas, Addison, Edward, Candace, Joey, Aidan, Logan, Declan, Katrina,  Hailie and Julius.
Family celebrated 77 great years privately.