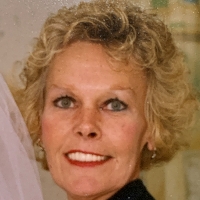 Mary Armstrong
Mary Armstrong
She was an independent woman who always focused on family. While balancing motherhood and work as a nurse, she worked diligently to provide for her family, even putting her daughters through college. As a mom, she valued the importance of education, her girls always knew they had to excel in their studies. She also emphasized how to have a good time in life. Mary was proud of both her Irish heritage and being from Philadelphia: West Catholic High School, Most Blessed Sacrament Grammar School and enjoyed Tastycakes her whole life through. She made sure her family had Phillies, Eagles and Flyers attire to wear even when they left the area. The shore was Mary's place; at home on the beach and in the casinos battling the slots. And she was a great dancer; lessons when she was a teen landed her on American Bandstand and she did some line dancing as an adult. Of course, she found her real calling late in life: earning a new title, Nana. She thought the grandkids were a trip, especially when they were rambunctious. She spoiled them till no end: the ice cream and candy for breakfast kind of Nana. She enjoyed Motown, Jimmy Buffett and Whitney Houston. She loved to travel, especially to Key West and the Caribbean.
She is survived by her daughters, Jacqueline (Carlo) Cautilli, Nicole (Brett) Scott and Stacey (Mike) Varallo; grandchildren, Kiera, Mariel, Gavin, Christian, Sebastian, Alessandra and Maverick; a great grandson, Grayson; 3 brothers and two sisters.
Come celebrate 71 great years Friday October 22, 10 a.m. to 11 a.m. at St. Clare of Assisi Parish, St. Joseph's Church, Swedesboro where Mass of Christian Burial will be celebrated at 11 a.m.