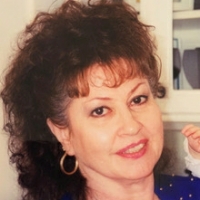 Marian Zappola Hampton
Marian Zappola Hampton
She was a woman in motion. At age 16 Marian had to leave school to help care for her family; she would spend the rest of her life working and caring for those around her. Yes, she was great at it, but she loved doing it as well. She found her real calling was as a mom: a helicopter mother before that was a thing. Earlier years found her working as a telephone operator until her kids were born. And up to a few years ago she was cleaning houses to help out. Even though there were so many who relied on her she never lost her good natured ways: Marian would laugh at herself like a little girl if she said something silly. If she was out of the area, she'd most likely be on her way to Virginia Beach to spend some time with her grandkids. She could cook Italian with the best of them, had a bit of a sweet tooth and was tuned into Fox News.
She is survived by her husband, William; her sons, Jack and Frank Schoch; siblings, Al Zappola, Gloria Zappola, Kitty Archer, Joanne Parrott, Jean Zappola; and her 4 grandchildren. She was pre-deceased by her sister, Louise Magin.
Come celebrate 82 great years Wednesday 9-11 a.m. at Daley Life Celebration Studio, Swedesboro where there will be an 11 a.m. service. Interment Eglington Cemetery, Clarksboro.