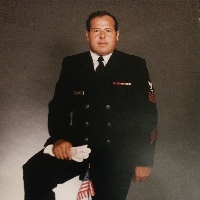 Luis A. Alvarez Jr.
Luis A. Alvarez Jr.
Of Logan Township, died October 29. He was a Federal Probation Officer for the Eastern District of Philadelphia before his retirement. He enlisted in the military as a young man and served in the Navy and the Navy Reserves. He was originally from Puerto Rico before moving Philadelphia and settling in Logan Township. He earned his Bachelor Degree at Temple University.
He is survived by his son, Luis III and his daughter, Delia and his three grandchildren.
Come celebrate 77 great years Wednesday 9-10:30 at Daley Life Celebration Studio. Mass of Christian will be celebrated at 11 a.m. at St Clare of Assis Parish, St. Joseph Church, Swedesboro. Interment Gloucester County Veteran's Cemetery, Williamstown.