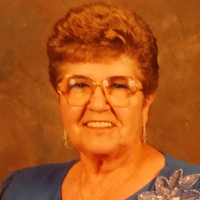 Lorraine Isherwood
Lorraine Isherwood
Lorraine, better known as Mom or Grandmom lost her battle with cancer on Valentine's Day. If you knew Lorraine, you knew not to talk to her until she had at least one cup of coffee in the morning and you must not dare to move the plant in the center of the table that she hid behind until the caffeine kicked in.
She loved going on cruises with her late husband, Bill. And spending time with their friends. She was a loving mother to Bill and was pre-deceased by Kathy. She was a master targetman with her shoe whenever they got out of line; and somehow it would reappear back to her like a magic boomerang.
When she became a grandmother to Jill, she would make excuses as to why the baby wasn't happy. They included "she didn't sleep last night" or "she must be getting a cold" – it was never because the baby was just a pickle puss. (Which became her nickname growing up). She loved scrabble and would beat almost anyone that she played with. She loved her gold scrabble set, but no one dared play a game with it. It was for show only. She loved learning new 2-letter words that we swore she made up; yet they were always in the scrabble dictionary. She would call her niece Cathy with any technology issues – she was her private IT department. And lord knows she had a share of technology problems. Like the time she thought her cell phone came loaded with a picture of a pair of shoes she had. She had no idea she had opened the camera and was actually looking at her own feet. She wouldn't hurt a fly – except well if it was indeed a fly. Or any other bug for that matter. In fact, her exterminator bill was probably what she spent the most on. Heaven forbid she missed a bi-weekly spray.
She recently became a great grandmother to Henry and loved showing off his picture. She will be missed by family and friends. Come celebrate 87 great years Friday Feb. 21st 10 a.m. at St. Clare of Assisi Parish, St. Joseph Church, Swedesboro where Mass of Christian Burial will be celebrated at 11 a.m.