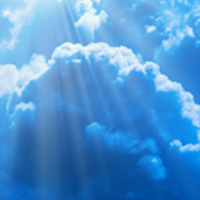 Joseph Rando
Joseph Rando
"How ya doing?" was his familiar refrain when he bumped into you.  Not just something to say, he really wanted to know.  Joe was a type A personality all the way.  Tasks were done in an exact manner: loading the dishwasher had its own algorithm, distinctly different from the unloading algorithm. 
Not surprising that he had a life long love of technology; his computer was named EB for electronic brain.  Joe served our nation in the army.  In the years after he returned to civilian life he worked by day and studied at Wharton by night.  He'd spend his career as comptroller for GE and RCA.  In his spare time he'd head off for the links. Joe carded an ace on Pitman's 17th. And Christmas was definitely his holiday: he made the best turkey and even better leftovers; Christmas Story was perhaps his favorite film. 
Vacations found him heading off for Kennebunkport. Time of year didn't matter; he'd even brave the Maine winters to get there. Joe would spy a pretty girl in the halls of Woodbury High School.  Seeing Gloria for the first time was like being struck by a thunderbolt.  He and Gloria shared a 67 year marriage blessed by a daughter, Luann Kogel (Carl) and a grandson, Mark Joseph Kogel, who, like his grandfather, is a finance major.Family will celebrate 89 great years privately.  Donations in Joe's memory to Angelic Hospice (Angelic Health, 8025 Black Horse Pike, Suite 501, West Atlantic City 08232) will be appreciated.