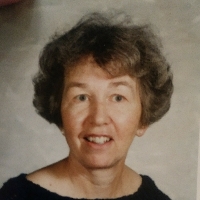 Jean A. Meddick
Jean A. Meddick
She may have been raised in Bridgeport, but Jean became Swedesboro through and through. Not only was she a resident but she educated our youth: she taught 2nd and 3rd grades at Walter Hill School. She was an exacting teacher, assignments had to be just so. And she was effective mostly because she refused to stop learning. Jean had a can-do attitude: while raising 4 kids as a single mom she obtained a bachelor's degree and later a master's degree from Glassboro State. Her learning wasn't limited to teaching: in the evening she learned Tai Chi, the Russian language, Renaissance Art and Medical Transcribing. Dressing for a Red Hat meeting was always an event and she loved the Walnut Street Theater. She'd always purchase a second set of tickets so her kids could attend. And as kids they came with her to the Teachers Convention in Atlantic City where they would gather up all the free give-aways. Her favorite holiday was Easter, famous for her Easter Egg hunts; the kids had to solve her rhymes to find the eggs. Jean was a volunteer for her community, serving 45 years on the Board of Health and sharing her love of reading at the library.
Jean is survived by her children: John (Lisa) Meddick, Jerry Meddick, Iantha Burch, the late F. Steven Meddick and daughter-in-law, Renetta Meddick; her brother, George (Dolores) Sharp, 5 grandchildren and one great-grandchild. She was pre deceased by her Mother, Hannah Sharp who was not only a terrific grandmother but the best babysitter ever.
Come celebrate 90 great years noon Monday, Aug 31 at Lake Park Cemetery, Swedesboro.
Donations to Jean A. Meddick memorial scholarship fund, care of John Meddick, 222 Swarthmore Road, Glassboro NJ 08028 will be appreciated