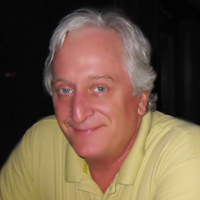 Glenn Woerner
Glenn Woerner
Glenn A. Woerner, a local business owner and resident of Swedesboro, NJ passed away peacefully on June 17, 2020 at the age of 70.
Born in New York City on June 6, 1950 to his parents Irving and Gerda (Kempe) Woerner.  Glenn was a proud alumnus of Clemson University graduating with a degree in Economics.  Glenn's career led him to start his own company, Design Assistance Corporation in 1980, which he sold in 2019 to a likeminded company who share in the same mission to support the global workforce.
Glenn had a zest for life and loved all his family and friends dearly.  He was a brilliant guy that always enjoyed digging in deep, overcoming challenges and celebrating the successes.  He had so many diverse passions and collections; he worshipped golf, had an endless array of music and was interested in just about anything related to design just to name a few.
Glenn is survived by his wife, Mary Woerner.   A celebration of life will be announced at a later date.  As an expression of sympathy, memorial donations in memory of Glenn can be made to the Sierra Club Foundation or the Pulmonary Fibrosis Foundation Messages of condolence are welcomed at www.lifecelebrationstudio.com