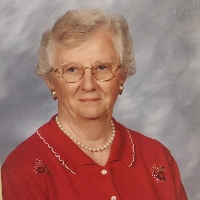 Evelyn Winter
Evelyn Winter
Evelyn Winter (Nee Jones), age 86, lived in Woolwich Township all her married life. She was born in Swedesboro, grew up in Pedricktown, and graduated from Penns Grove High School Class of 1954. She was pre-deceased by her husband, Willard; son, Wayne; daughter, Wendy Beckett; parents, Raymond and Ethel (Brenneis) Jones and brothers, Alan and Raymond Jones. She is survived by her daughters, Dr. Donna Coco (Russell) of Staley N.C. and Brenda Buechler (David) of Woolwich Township; son-in-law, Dean Beckett; brother, Harold Jones of Pedricktown; grandchildren: Cliff Beckett (Stephanie), Russell Coco (Alexis), Nicholas Coco (Joanne), Jeremy Coco (Cassandra), Jennifer Beckett (Keith), Brett Beckett (Presley), Harley Buechler and Zachary Buechler; great grandchildren: Chloe and Colin Beckett, Rett and Asher Coco, Rose Coco, Astrid and Kailyn Coco; step-great-grandchildren, Nick, Sophia and Kailynn and one new great grandbaby.
Evelyn was a member of Bethesda U.M.C of Swedesboro and a life member of Swedesboro Eastern Star 115. Before marrying Willard she worked at D.O.D., Pedricktown. She retired from cafeteria duty as manager and server from South Harrison Elementary School and Kingsway Regional High School. She was past president of Swedesboro PTA and Swedesboro-Woolwich Ladies Fire Auxiliary. She was the first president of the KRHS Football Boosters Association, Woolwich Township Welfare Director and Director of Public Assistance. She was a Swedesboro Girl Scout Leader, a member and vice president of Swedesboro Library Board of Trustees, a volunteer and former treasurer of Kings Things Christian Thrift Store, and a member and treasurer of JEMS Sunday School Class at Bethesda U.M.C.
Relatives and friends are invited to call Tuesday 6-8 p.m. and Wednesday 10 a.m. to 11 a.m. Daley Life Celebration Studio, Swedesboro where there will be an 11 a.m. service. Interment Lake Park Cemetery, Woolwich. In lieu of flowers donation to the Woolwich Fire Company, 1517 Kings Highway, Swedesboro or the Wayne Winter Scholarship Fund, c/o Kingsway Regional High School 201 Kings Highway, Woolwich 08085 will be appreciated.