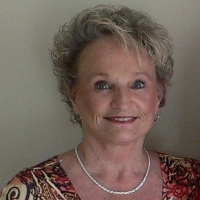 Eleanor Thomas
Eleanor Thomas
She was known as mom, mom-mom, Aunt El, a sister and a friend. If you knew her, you had the privilege to know a beautiful person inside and out who was loved by many. She was a woman in motion, working circles around just about everyone. Eleanor's earlier careers were diverse; she worked at a bank, a supermarket, a casino and had several other jobs, but she found her real calling as a Certified Nurse's Assistant. Pediatrics was her thing: she was that rare caregiver that kids would run to and jump into her arms. Her passion to help people lead her to become a live kidney organ donor.
She loved life, living it to the fullest. She was the happiest when spending time with her family and friends. As a mom she was hands on and involved in all her daughters' activities from Brownies to coaching softball to being a dance mom. As a grandmother, she was an unapologetic spoiler. If mom and dad said no, Mom-Mom would be good for a yes. She was ever present at their events and constantly had her grands in tow. She loved to dance and was always the life of the party. She loved the outdoors, spending summers on the beach and traveling to Hawaii, the Grand Canyon, Australia, New Zealand and cruising the Rhine River. Her leisure activities weren't so leisurely: white water rafting, parasailing, jumping out of a plane. She nearly had her pilot's license and once flew in a glider. Eleanor never met a stranger: there was no such thing as a quick trip out; she talked up the neighborhood. Without exception, when she left the house, she looked perfect, hair and makeup just so. No one ever looked more stunning arriving for their radiation appointments. Through those tough times she relied on her strong faith in the Lord and was an inspiration to everyone around her. She never voiced a complaint.
If her TV was on she'd be checking out some detective shows, Dr. Phil, the Golden Girls or Paternity Court which she jokingly referred to as Who's your daddy.
At Swedesboro High the pretty freshman field hockey player would meet a handsome sophomore member of the football squad named John. Eleanor was predeceased by her baby girl Deborah, is survived by her husband John and was blessed to have two daughters, Allison (Amos) Pitt and Denise (Dave) Silver; and later by 5 grandchildren, Joshua (Michelle), Ryan (Tori), Erica (Sean), Daniel and Olivia. She was one of eight children and is survived by her siblings, Bill Nickerson (Karen), Rosie Shute, Charlotte Spencer, Gertie Gentile and Joseph Nickerson (Priscilla); many nieces, nephews, great nieces, great nephews and cousins.
Come celebrate 78 great years Tuesday May 17 10 a.m. to 11 a.m. at Daley Life Celebration Studio, Swedesboro where there will be an 11 a.m. service. Interment private at the convenience of the family. In lieu of flowers donations to St Jude Hospital (stjude.org) will be appreciated.