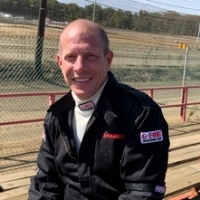 Darren S. Zanes
Darren S. Zanes
Four wheels move the body; two wheels move the soul. Darren was never happier then when he headed out on the highway, looking for adventure and whatever came his way, though he was known as much for his safety as his speed. Beyond riding he was also the chaplain for his club, The Inner Circle. If not out on his bike he'd most likely be involved with his daughter's horse and her competitive riding at the Dream Park or the Gloucester County Fair. He worked for Godwin Pumps in quality control for 30 years.
He is survived by his estranged wife, Jennifer; his daughter, Jenica Zanes; his mother, Patti Gibbons; his brothers, Bobby (Becky) and Joey (Maggie); his step-mother, Debbie Zanes Kirkman; his friend, Laurene "Ski" Cornellier; and a large extended family.
Memorial service celebrating 51 great years will be held on Sunday June 26 Starting at 2 p.m. at VFW Post 8840, Margaret Street, Penns Grove 08069 where there will be a 3 p.m. service. Donations to National Alliance on Mental Illness (donate.nami.org) will be appreciated.