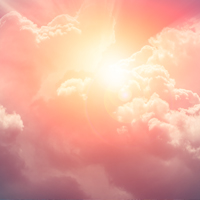 Christine K. Schmidt
Christine K. Schmidt
She was born Mildred but was way too sassy to stay a Mildred.  As a teen she changed her name to Christine.  She was previously of Morrisville and active in the Presbyterian church.  One of the 10% that does 90% of the work: she was active with the youth group and the church suppers.  She was a wiz behind the stove; the best soups and a master with birthday cakes.  And she was a great seamstress making all her kids' clothing.  As a mom she wasn't too strict as long as the "rid up their rooms."  She and her late sister Marion used to like to get into a little trouble: they may have had one cigarette and one drink a month.  Later years found her crabbing in Barnegat Bay before moving to Logan Township to help care for her grandkids.  
Her best friend broke up with a guy, the late Howard.  He cried on Christine's shoulder.  That move always works.  Their marriage was blessed by two children: William (Pam) and Sandy Lykens (Terry); and later by 6 grandchildren, 3 great-grandchildren and twins just arrived making two great-great-grandchildren.
Come celebrate 90 great years Sunday noon to 1 p.m. at Daley Life Celebration Studio, Swedesboro where there will be a 1 p.m. service.  Donations in lieu of flowers to King's Things, 1404 Kings Highway, Swedesboro 08085 will be appreciated.