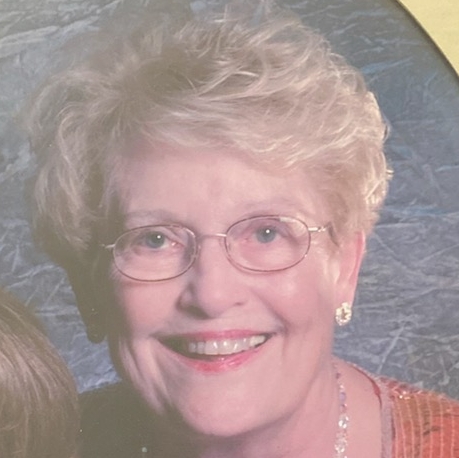 Bertha Dare
Bertha Dare
Everyone knew her top priority was family and it was never more on display than Sunday dinner at Art and Beth's. "What can I do?" Bertie would ask from her counter seat as she enjoyed some grape tomatoes. The most important part of her daily routine was her 10:30 phone call to her daughter to check in on the day's activities. Her caring nature shaped her career. She graduated from University of Pennsylvania Nursing School and became a Registered Nurse. Patients at many a nursing home knew her warmth. But she found her real career late in life; that of a grandmother and great-grandmother. As babies they were seldom out of her arms and as they got older, she never missed a sporting event and her vacations were mostly structured around them. She loved a cup of black coffee, checking in on her friends at General Hospital, Jeopardy and Wheel. She was a lifelong member of Bethesda United Methodist Church.
She met a handsome boy in the 2nd grade. Bertie and Marvin graduated Swedesboro High together. They would share a 66-year marriage blessed by two children, Jeffrey Dare Sr., and Beth (Art) Azzari; and later by grandchildren, Jeffrey Dare Jr, Chelsea Pfahl and Alessio Azzari; and great-grandchildren Ava and Alivia.
Family will celebrate 86 great years privately. Donations in her memory to Bethesda United Methodist Church, 1435 Kings Highway, Swedesboro 08085 or Hollydell Inc (Hollydell School) 610 Holly Dell Drive, Sewell NJ 08080 will be appreciated.