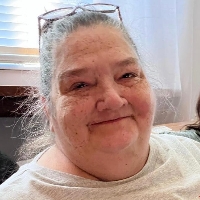 Barbara A. Keevill
Barbara A. Keevill
Barb made her home a welcome respite from the outside world. It was the house where all her daughter's friends would gather. They all sought out her powerful ear; you knew you were being heard. She'd play the devil's advocate before guiding them in the right direction. And in the toughest times she could calm you down with a word or two when she heard panic in your voice. When things ever became unbearable they all knew she'd welcome them to stay. It was easy to find her from April to November; she'd be relaxing down at the campground: her favorite beaches were Ocean City and Cape May. If her T.V was on she'd be watching The Price is Right or checking up on her friends, The Golden Girls. Her earlier years found her working in commercial real estate but she found her real calling late in life; she was a grandmother for the ages. Spoiler in chief and always giving them a trinket or two. On her 50th birthday she received the greatest present; her faithful companion, Zoey the dachshund.
She'd meet a handsome guy who was stationed at McGuire Air Force Base. Four months later they married: Ron would only call her "Babe." Their 42 year union was blessed with 3 daughters: Tiffanie Keevill, Jessie Dayton (Jonathan) and Casey Keevill; and later by grandchildren, Lillith and Michael and there's one more on the way.
Come celebrate 60 great years Saturday April 22 11 a.m. to 1 p.m. at Daley Life Celebration Studio and tell a great story about her at the 1 p.m. storytime service.