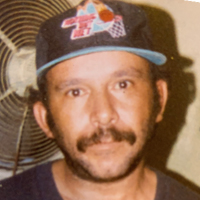 Asuncion "AL" Mendoza
Asuncion "AL" Mendoza
What Al enjoyed most were his times fishing in Dorchester.  Not always did his attitude reflect happiness while fishing.  If the big one got away his language got a bit feisty.  He had a never ending supply of corny jokes.  Al thrived on country music and WAWA coffee.
He was blessed to have four children : Henry (Brandi) , his only daughter Brenda Mendoza-Mason ( Durrell) , Steven, and Albert and 6 grandchildren. He is also survived by a brother, Jorge and sister, Paulina, long time companion, Patricia Diaz, and friends Madeline Marengo and Joselyn Colon.
Come celebrate 65 great years Sunday , January 26 from 10 a.m. with a service at Noon at Daley Life Celebration Studio, Swedesboro.