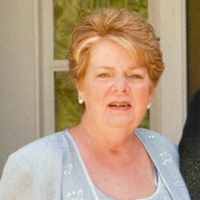 Ann Marie Wilbraham
Ann Marie Wilbraham
Ann Marie Wilbraham, nee Groody, of Woolwich passed away at the age of 77 on March 25, 2022. Born in Darby, Pennsylvania on February 22, 1945 to the late Marie J. (Keenan) and Joseph M. Groody, Ann was a graduate of Clearview High School and Cooper Hospital School of Nursing.
Ann met her husband at Cooper Hospital and they were married in 1971. Ann and Frank "Mike" established Swedesboro Pediatrics where they cared for many families of the community. Following Dr. Wilbraham's death in 1996, Ann continued working at Mullica Hill Pediatrics and West Deptford Pediatrics. In retirement, Ann enjoyed going to the shore with her children and cruising with friends. Most of all, she loved spending time with her grandchildren.
Ann was predeceased by her beloved husband Francis Michael Wilbraham and her brothers Joseph and Christopher Groody. She is survived by her children Catherine (Andrew) Shields and John (Kelly) Wilbraham, her grandchildren Andrew, William, Mary, Katelyn and Libby, her brother Michael (Ginni), her sister-in-law Betsy Groody, brother-in-laws John (the late Kay) Wilbraham and Edward (Lisa) Wilbraham and many nieces and nephews.
Visitation will be held at Daley Life Celebration Studio located at 1518 Kings Highway, Swedesboro NJ on Wednesday, March 30th, from 6 PM to 8 PM and Thursday, March 31st 9 AM to 10:15 AM. Mass of Christian Burial will be celebrated at Church of the Incarnation, 240 Main Street, Mantua, NJ 08051 on Thursday, March 31 at 11 AM. Burial will follow at St. Joseph's Cemetery, Woolwich. In lieu of flowers, contributions can be made to the Church of Incarnation at the above address.