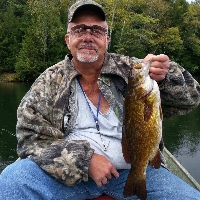 Albert R. Maya
Albert R. Maya
Albert R. Maya went to be with his Lord and Savior surrounded by his loving family on May 27, 2021.
Albert, better known as Al, was born on February 27, 1956 to Joan and Albert Maya in Philadelphia, Pennsylvania. He grew up in Pitman, New Jersey. During his youth, he attained the rank of Eagle Scout in the Boy Scouts of America.
On March 17, 1981, Al married the love of his life, Darlene. The two settled in Swedesboro, New Jersey and started their young family where Al began a career with the Glazer's Union.
Al's unwavering faith was central to his life. He was a devoted member of House of Praise. He also was an accomplished bird hunter and freshwater fisherman. In his later years, he even guided others during bird hunts with his treasured English Pointers. Al was a handy man in every sense of the word, his greatest project being his large diesel truck affectionately named "Big Blue" – a true labor of love. Though he had plenty of hobbies and interests, his favorite activity was spending time with his wife.
He is survived by his wife of 40 years, Darlene, and two children, Albert Jr. and Richard. He is also survived by his sister, Deborah Clemente, and several nieces and nephews. He is preceded in death by his parents and loyal hunting dogs, Balto, Doc and Maxwell.
A private ceremony is planned for friends and family on Friday, June 4 2021. If desired, friends may make memorial contributions to St. Jude's Children's Research Hospital.
John 14:1-3
"Do not let your hearts be troubled. You believe in God; believe also in me. My Father's house has many rooms; if that were not so, would I have told you that I am going there to prepare a place for you? And if I go and prepare a place for you, I will come back and take you to be with me that you also may be where I am."