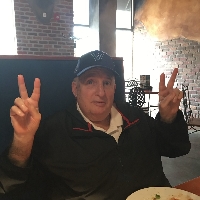 Gregory Cermignano
Gregory Cermignano
Greg was a true family man who could always find a way to make you laugh.
Greg met the love his life Suzanne, through a mutual friend. They went on to enjoy 50 years of marriage together. They traveled around the world enjoying cruises, watching their children excel through sports, and headed to Ocean City beach in the summers to relax with family and friends.
Greg had an extreme passion and love for teaching. He obtained his bachelor's degree at Villanova University, his MBA at Drexel University, and later earned his Law degree from The University of Delaware, widener school of law. He paid his way by becoming a professor at Temple University, and then a 30 + year term at Widener University and Widener University Law School, teaching courses such as business law, sports law and accounting related subjects. After passing his Jurisprudence exams, he continued to work as a professor at widener and an attorney in his part time, only to carve out more time for his wife and kids.
His love of Philadelphia sports, especially Villanova basketball, led to him following his dream of becoming a basketball coach. He coached basketball at St. Joe's CYO in Swedesboro and was a co-creator of the little league in Logan NJ.
He was an avid traveler mainly by cruise ships. He always stated he would have loved to teach on a cruise ship for a six month term. Greg and sue traveled on at least 1-2 cruises for at least the last 20 years  and was able to take his grandchildren on the Disney cruise.
If his TV was on you could be sure it was a Philly sports game or a western movie. You could find Greg in the house by the sound of his singing and if you were riding in his car, you would be learning new lyrics from a musical playing. He was never one to raise his voice unless it was geared toward referees. He was also one to tease others, especially his two grandchildren Aria Rose and Nicholas Gregory.
In addition to his wife Suzanne (nee) Warner and children Lisa and Tim, he was blessed with two grandchildren Aria Rose and Nicholas Gregory. He is also survived by his beloved cousin Mario Ercole aka Uncle Pudgy. He is predeceased by his brother Richard and cousin Joanne Agnew.
Come celebrate 75 great years at Daley Life Celebration Studio in Swedesboro on Friday April 14th, 2023 from 10:30am to noon. Where there will be a noon service. Dress in casual attire.
Donations can be made to https://support.kayyow.com/campaign/gregory-cermignano/c481003 programs that provide access to quality cancer healthcare, and unite people in the fight against all cancers affecting